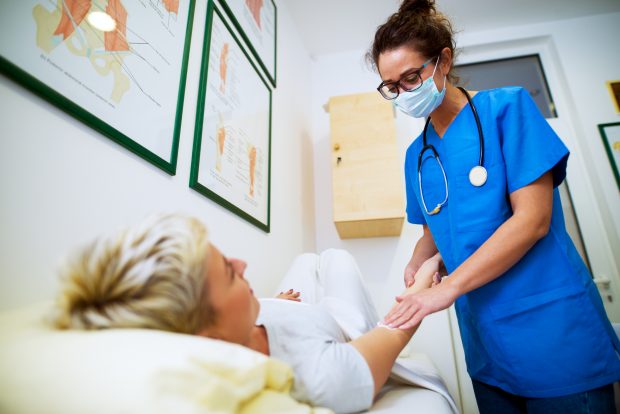 The NHS has always been home to the brightest and best in the world. Nowhere is this more in evidence than the work of our incredible nurses around the country. Through the pandemic I've visited countless hospitals, but always seen the same thing everywhere: bravery, dedication and teamwork. I'm so proud of what our nurses are achieving in the most challenging circumstances.
I know how hard it has been, particularly for colleagues working on coronavirus (COVID-19) wards, in ICU, and other badly affected parts of the NHS. I have seen for myself the pressures that come with stretched patient-to-staff ratios and high mortality. I want everyone to get the rest, recovery and support they need to deal with what have been some traumatic circumstances.
But I know we need to do more to help you continue to deliver world-class care, and a big part of that is bringing in talented new colleagues to support you. In our manifesto, we committed to have 50,000 more nurses working over this parliament.
We're heading in the right direction. I'm thrilled there are over 10,000 more nurses working in the NHS in England compared to last year and we're continuing to do all we can to meet the most pressing workforce challenges in our health and care system.
Our initiatives to increase the number of UK-trained nurses are beginning to pay off. It's fantastic that the latest figures show an increase of a third in the number of people who have applied to study nursing.
Of course, from the very start of its proud 72-year history, international recruits have always been a vital part of the NHS – and equally so in our care system. Today, 16% of NHS nurses in England are trained outside the UK and 35% of our social care nurses.
We will continue to welcome the brightest and the best from around the world, but it's essential we recruit ethically. The UK is determined to be a force for good in the world and that includes supporting better health and care beyond our shores.
We are implementing the World Health Organisation's (WHO) global code of practice to ensure we're upholding ethical standards in international recruitment. This important step increases the number of countries where we can ethically recruit nurses and other staff while also safeguarding against active recruitment from the 47 countries recommended by the WHO.
International recruits are not just an important part of our health system – they're a vital part of our country. For them to truly thrive here, they need to be properly supported, so they feel at home in the NHS, in the care system, and the UK more broadly.
Last year, we set out advice for all trusts welcoming international joiners which made clear support should include an airport pick-up, a welcome pack and tour of the local area, as well as access to peer support networks to help new staff get to know everyone.
One trust that has done phenomenal work in this area is Yeovil District Hospital NHS Foundation Trust, who have welcomed over 200 new international nurses over the last 4 years. There are over 64 nationalities represented in the trust, but in a sense it's one big family. Staff are supported at every step, including arrangements for their families—and in one case a beloved cat—to move with them.
Yeovil is just one brilliant example of the benefits of a diverse, international workforce that we see in so many places around the country. It's a model for how we can operate as we welcome even more incredible talent to our health and care system in the years to come.