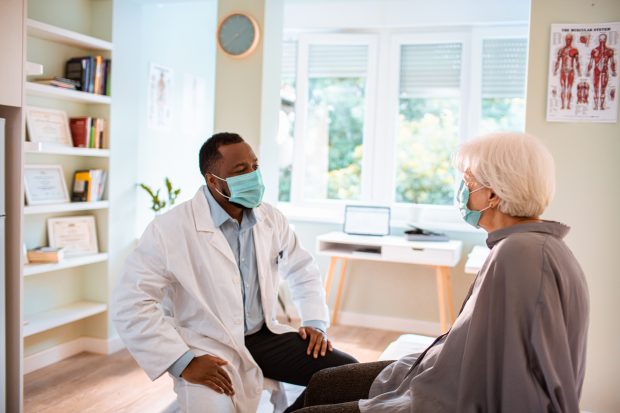 General practice is the bedrock of our NHS. As we battle through the greatest public health emergency in a generation, you have been instrumental in helping our health system to stand firm, by giving both COVID-19 and non-COVID patients the most dedicated care. I want to thank everyone for this monumental effort, including the hundreds of returners who rejoined the ranks.
You are also playing a vital part in delivering the vaccination programme that we know provides the way out of this crisis. Three-quarters of COVID-19 vaccine doses were delivered in primary care. The fact we have been able to vaccinate 18 million of the UK's most vulnerable people in just 11 weeks, as well as delivering the biggest flu vaccination campaign ever, is testament to your incredible efforts.
The Prime Minister recently set out our plan to cautiously but irreversibly move away from the current lockdown restrictions. The success of our vaccination programme has changed the odds in our favour, and you have played a critical role in making this happen.
I'm so grateful for the flexibility you showed in adapting to changing circumstances, like identifying and supporting high risk patients, and embracing the remote consultations that were such a lifeline.
Some of the changes we made in response to the crisis were temporary, but there have also been a host of positive changes that we want to take forward.
I recently set out our proposals for a Health and Care Bill, building on ideas first put forward by the NHS. It sets out how we will:
help health professionals care for patients by making working together easier for everyone, by placing Integrated Care Systems (ICSs) into law and making collaboration central to all organisations across the healthcare, public health and social care system

help you improve the public's health, by tackling advertising of unhealthy food products and fluoridation of drinking water
General practice is at the heart of our local communities and your expertise and insight are crucial in supporting people to live healthier, more independent lives. Building on your work with CCGs, we want GPs to play a leadership role in these ICSs too.
Our proposals will help you improve the health of the communities where you work. Linking primary care to wider health and care services in a population health-based approach will, I hope, enable us all to take more preventative approaches and ultimately deliver more seamless, effective care for patients.
General practice has always been, and always will be, at the forefront of our health and care system. As the vaccination programme gives us hope, we must now look at how we can build back better and shape a system that can better serve people in a fast-changing world. You have a huge part to play in this mission and I want to work with you to make it happen.